Winter is a magical time of year when everything seems to be covered in a blanket of snow, and the air is crisp and refreshing. It's a time when we gather with family and friends, share stories, and make memories that last a lifetime. One of the best ways to get into the festive spirit is by transforming your home into a winter wonderland. In this article, we'll give you some tips on how to do just that. So, let's get started!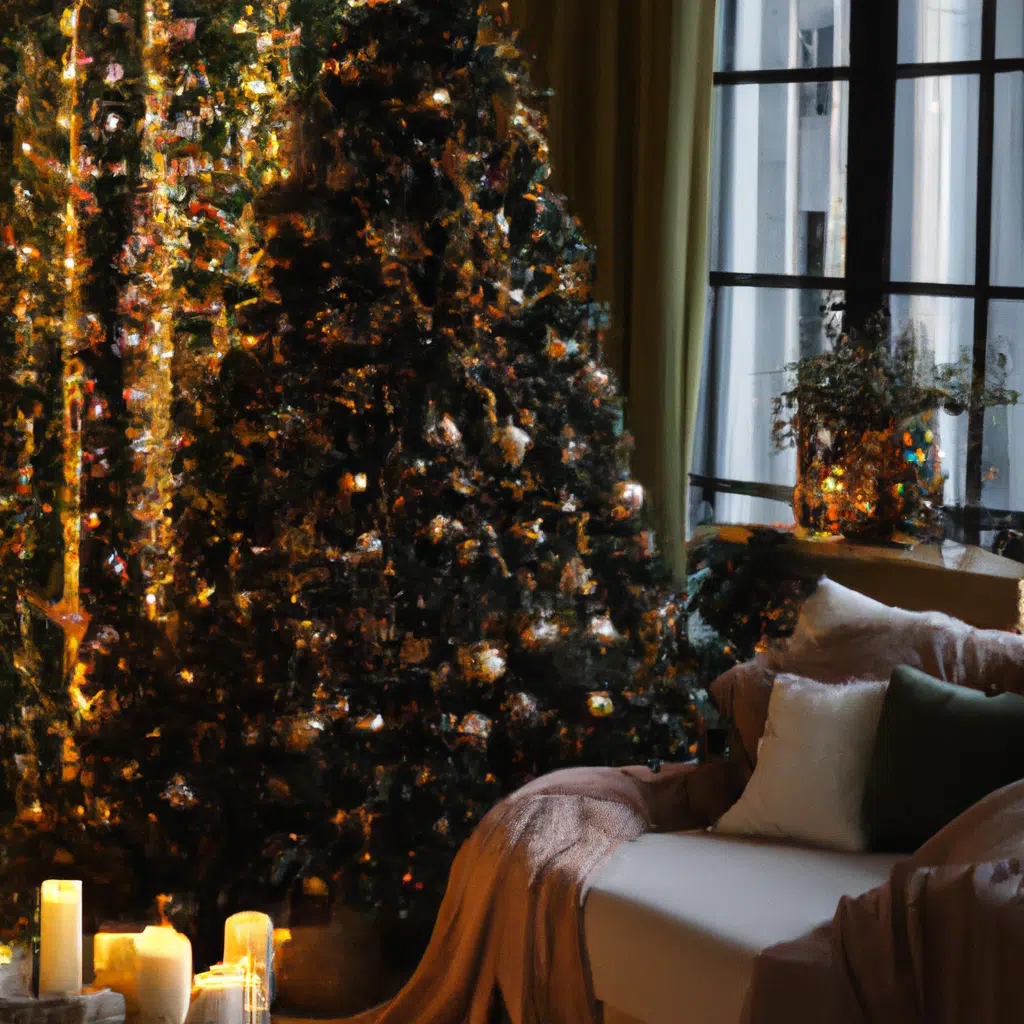 1. Start with a Cozy Fireplace
When it's cold outside, there's nothing better than snuggling up in front of a warm fireplace. If you have a fireplace in your home, make sure it's clean and ready to use. Place some firewood or logs nearby, so you're always prepared to light a fire. You can also add some decorative touches to the fireplace, such as garlands, wreaths, or candles.
2. Add Some Winter Greenery
Adding some winter greenery to your home is an excellent way to bring the outdoors inside. You can decorate your home with pinecones, holly, mistletoe, and other evergreens. You can also add some fresh flowers, such as poinsettias or amaryllis, to brighten up your home.
3. Decorate with Lights
Winter is a time when the days are shorter, and the nights are longer. To combat the darkness, add some lights to your home. String some fairy lights around your Christmas tree or place them in jars to create a cozy atmosphere. You can also use candles or lanterns to add some warmth and ambiance to your home.
4. Create a Festive Centerpiece
A festive centerpiece can be the perfect finishing touch to your winter wonderland decor. You can create a centerpiece using natural elements such as pinecones, berries, and evergreens. You can also use ornaments, candles, or a combination of both. The possibilities are endless!
5. Use Warm Colors
Using warm colors such as red, gold, and green can help create a cozy and inviting atmosphere in your home. You can use these colors in your decorations, such as tablecloths, curtains, and throw pillows.
6. Add Some Texture
Adding some texture to your home can help create a warm and welcoming atmosphere. You can use fabrics such as wool, cashmere, or faux fur to add some texture to your home. You can also use rugs, blankets, or throw pillows to add some softness and warmth.
7. Create a Winter Wonderland Outside
Finally, don't forget to create a winter wonderland outside your home. You can decorate your yard with lights, garlands, and wreaths. You can also create a snowman or other winter-themed decorations. This will not only add to the festive atmosphere inside your home but also create a welcoming atmosphere for your guests.
Conclusion
Transforming your home into a winter wonderland is a fun and exciting way to get into the festive spirit. By following these tips, you can create a warm and inviting atmosphere that your family and friends will love. Remember to use warm colors, add some texture, and create a festive centerpiece. Don't forget to decorate the outside of your home as well. With these tips, you can create a winter wonderland that will be the envy of your neighborhood.