Are you tired of your outdated bathroom and looking for ways to make it more tech-savvy? Do you want to create a luxurious spa-like experience in the comfort of your own home? Look no further than these smart devices that can transform your bathroom into a high-tech oasis.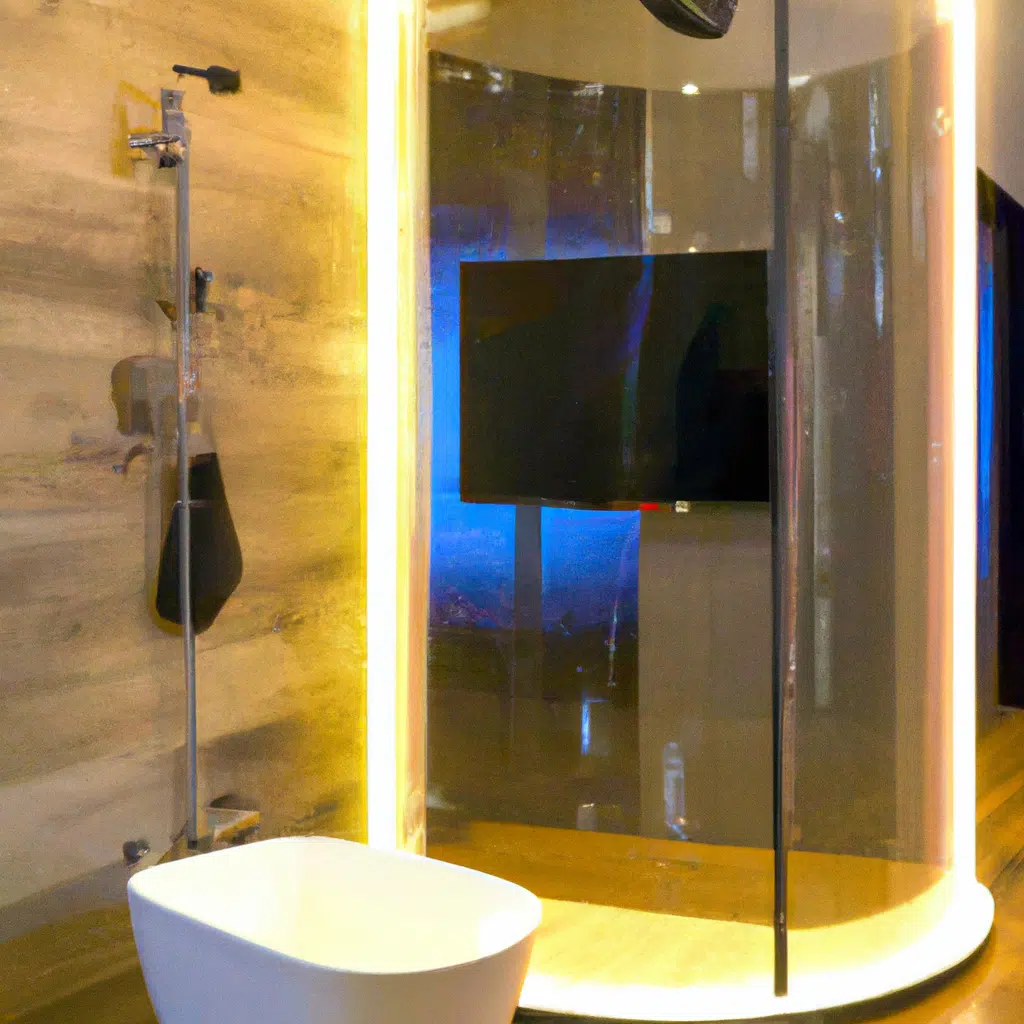 Smart Shower System
Upgrade your shower experience with a smart shower system. These systems allow you to set the perfect water temperature and pressure, control the shower from your phone, and even save water. Some models come with built-in speakers and lighting to enhance your shower experience.
Smart Mirror
A smart mirror is not only a great addition to your bathroom but also an excellent tool for getting ready in the morning. It comes with built-in LED lights, touch controls, and voice-activated features. You can stream music, check the weather, and even catch up on the news while getting ready.
Smart Toilet
A smart toilet is the ultimate bathroom luxury. It comes with features like automatic flushing, heated seats, self-cleaning capabilities, and even built-in speakers. Some models come with a bidet function that can be controlled with your phone, making it a hygienic and convenient addition to your bathroom.
Smart Scale
A smart scale is an excellent tool for tracking your weight and monitoring your health. It connects to your smartphone and provides you with detailed insights into your body composition, including your BMI, body fat percentage, and muscle mass. You can set goals, track your progress, and get personalized coaching tips to help you achieve your fitness goals.
Smart Toothbrush
A smart toothbrush can help improve your oral health and make brushing more enjoyable. It comes with built-in sensors that detect how long and how well you are brushing, provides real-time feedback, and even reminds you when it's time to replace the brush head. Some models come with personalized coaching and can connect to your smartphone to track your progress.
Smart Speakers
Smart speakers are an excellent addition to any bathroom. They allow you to listen to your favorite music, podcasts, or audiobooks while getting ready in the morning. Some models come with built-in voice assistants that can help you with tasks like setting reminders, checking the weather, or answering your questions.
Smart Lighting
Smart lighting can transform your bathroom into a relaxing oasis. You can set the mood by adjusting the color and brightness of the lights to match your preference. Some models come with built-in sensors that can automatically adjust the lighting based on the time of day or your activity.
Conclusion
Transforming your bathroom into a smart oasis is easier than ever with these devices. From smart shower systems to smart toothbrushes, these devices can make your daily routine more enjoyable, convenient, and luxurious. By investing in these devices, you can create a spa-like experience in the comfort of your own home and take your bathroom experience to the next level. So, what are you waiting for? Start upgrading your bathroom today!