Fall is a season of change, and what better way to embrace the season than by decorating your front porch? Your porch is the first thing that guests see when they arrive at your home, and decorating it can set the tone for the rest of your fall decor. In this ultimate guide, we'll show you how to decorate your front porch for fall, from choosing the right colors to picking the perfect pumpkins.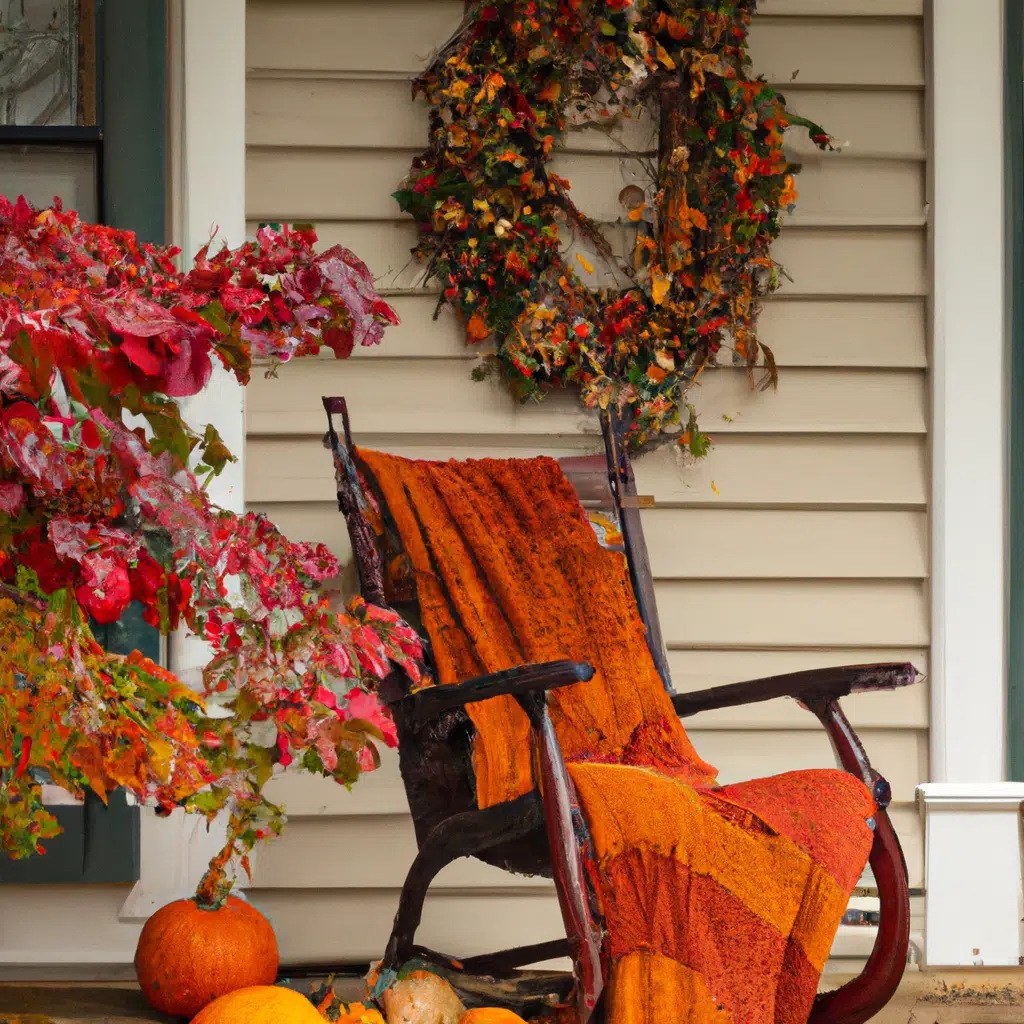 Choosing the Right Colors
When it comes to decorating your porch for fall, the first thing you need to consider is color. Fall is all about warm, rich colors like orange, yellow, and red. But that doesn't mean you have to stick to those colors exclusively. Consider adding some cooler tones like green or blue to balance out the warmth.
One way to incorporate color is through textiles like throw pillows and blankets. Choose fabrics with a mix of warm and cool colors to create a balanced look. You can also add color with fall foliage like mums, asters, and pansies.
Picking the Perfect Pumpkins
No fall porch is complete without pumpkins. But with so many options, how do you choose the right ones? One tip is to consider the size of your porch. If you have a small porch, stick to smaller pumpkins and gourds. If you have a larger porch, you can go for larger pumpkins and create a more dramatic display.
Another option is to choose pumpkins in different colors and shapes. White pumpkins, for example, can add a touch of elegance to your fall decor, while bumpy gourds can add texture and interest.
Adding Lighting
As the days get shorter, lighting becomes even more important. Adding some soft, warm lighting to your porch can create a cozy and inviting atmosphere. Consider adding string lights or lanterns to your porch. You can also add some candles for a warm and welcoming glow.
Creating a Focal Point
Every porch needs a focal point, and in the fall, that focal point is often a wreath. There are countless fall wreath options, from traditional autumnal colors to more unexpected materials like dried flowers or feathers.
Another option for a focal point is a fall-themed sign or banner. These can be hung on your front door or porch railing to add some personality and charm to your porch.
Adding Texture
Texture is an important element of any design, and your fall porch decor is no exception. Consider adding some texture to your porch with items like burlap or plaid blankets, woven baskets, or rustic wooden signs.
You can also add texture with natural elements like hay bales, cornstalks, and branches. These items not only add texture but also give your porch a more natural and organic feel.
Embracing the Season
Finally, remember that fall is a season of change and transition. Embrace the season by incorporating items like scarecrows, cornucopias, and other fall-themed decor. You can also add some seasonal touches to your porch by incorporating items like apples, acorns, and pinecones.
By following these tips, you can create a beautiful and inviting fall porch that will make your home the envy of the neighborhood. With the right colors, pumpkins, lighting, focal point, texture, and seasonal touches, your porch will be the perfect place to welcome the changing season.