If you are living in a small apartment, you may feel like hosting a dinner party is out of the question. However, with a little creativity and planning, you can host an unforgettable dinner party in your tiny apartment. In this article, we will share some tips and tricks for hosting a dinner party in a small space that will impress your guests and make you feel like a pro.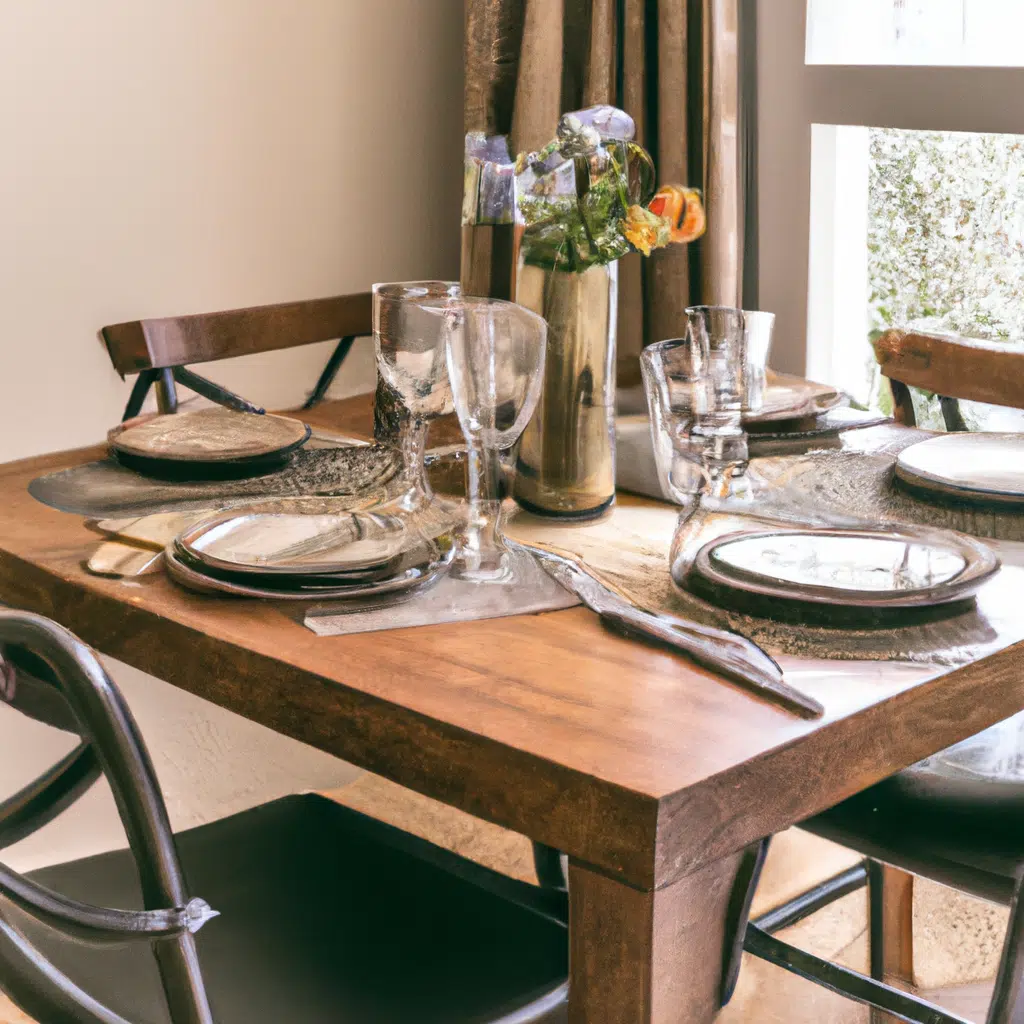 Planning
The first step to hosting a successful dinner party is planning. In a small apartment, you need to be even more organized than you would in a larger space. Start by making a guest list and deciding on a date and time for the party. Keep in mind that you want to make sure everyone can fit comfortably in your apartment, so don't invite too many people.
Once you have your guest list, it's time to plan the menu. You want to make sure that your guests are well-fed, but you also want to make sure that you can prepare everything in your small kitchen. Consider making dishes that can be prepared ahead of time and that don't require a lot of cooking space. You can also ask your guests to bring a dish to share, which can take some of the pressure off of you.
Setting the Scene
One of the biggest challenges of hosting a dinner party in a small space is creating a comfortable and inviting atmosphere. However, with a few simple tricks, you can transform your tiny apartment into a cozy and stylish party venue.
Start by decluttering your space and removing any unnecessary furniture or decor. You want to create as much open space as possible to accommodate your guests. Next, add some soft lighting to create a warm and welcoming ambiance. Consider using string lights or candles to add some extra charm.
Finally, don't forget about the table setting. Even in a small space, you can create a beautiful table setting that will impress your guests. Use a tablecloth or placemats to add some color, and choose simple yet elegant dishes and glassware. Adding a centerpiece, such as fresh flowers or a vase with candles, can also add some extra flair.
Maximizing Space
When hosting a dinner party in a small apartment, every inch of space counts. Here are some tips for maximizing your space and making your guests feel comfortable:
Use folding chairs or stools that can be easily stored when not in use
Set up a buffet-style meal to allow guests to serve themselves and avoid overcrowding the table
Use a bar cart or side table to hold drinks and appetizers and keep them off the main table
Clear away dishes and glasses as soon as guests are finished to free up space
Entertainment
Finally, don't forget about entertainment. While conversation and good food are often enough to keep guests entertained, you may want to plan some additional activities to keep things interesting. Here are some ideas:
Play a board game or card game
Have a movie night with a projector or laptop
Set up a photo booth with props and backdrops
Have a DIY cocktail station where guests can mix their own drinks
Conclusion
Hosting a dinner party in a tiny apartment may seem daunting, but with a little planning and creativity, it can be a memorable and enjoyable experience for both you and your guests. By maximizing your space, setting the scene, and planning some fun activities, you can create a cozy and inviting atmosphere that will make your guests feel right at home. So go ahead and start planning your next dinner party – your small apartment is the perfect venue!