Summer is a wonderful time of year when people love to gather together and enjoy the great outdoors. Whether you're hosting a barbecue, throwing a pool party, or simply enjoying an evening under the stars with friends and family, having a beautiful outdoor space is essential. In this article, we'll be sharing some of our best summer entertaining decor ideas to help you make the most of your outdoor space and create a welcoming atmosphere for your guests.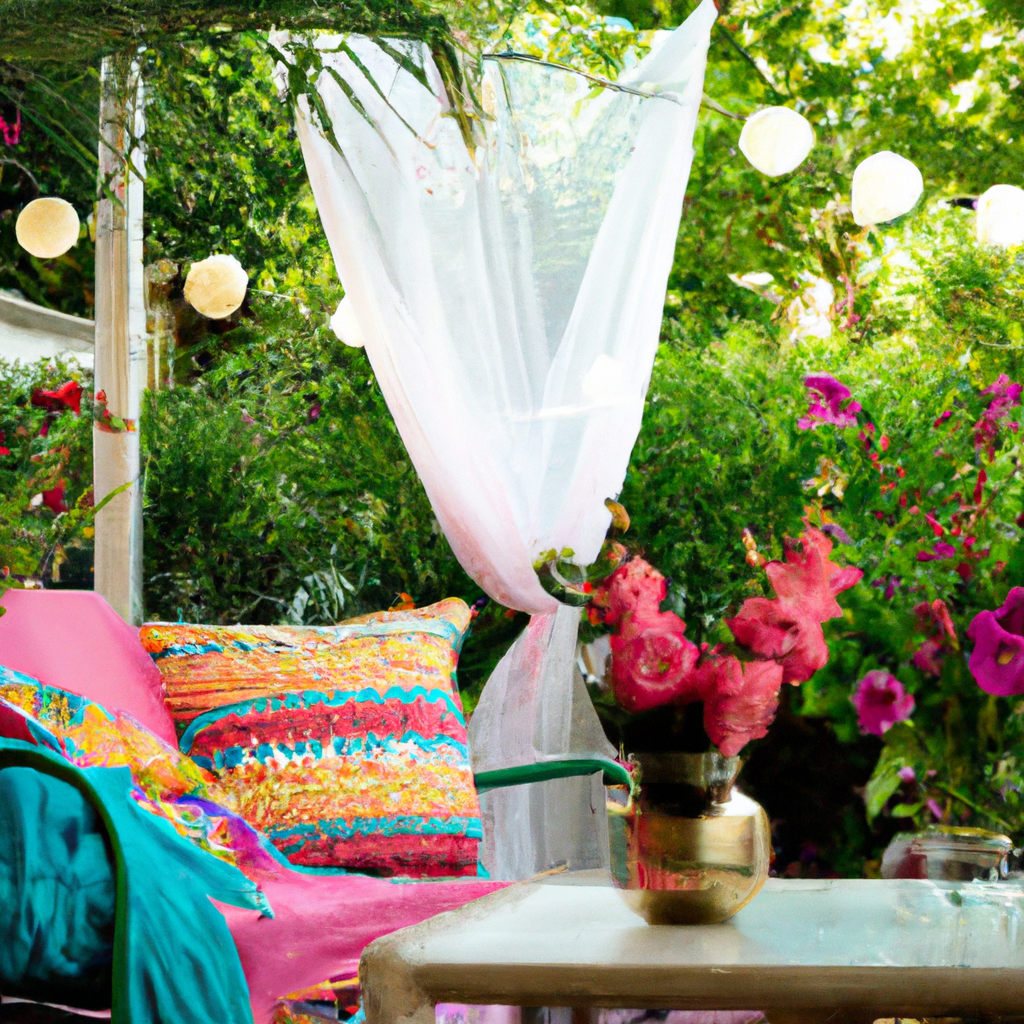 Create a Cozy Seating Area
No matter what type of outdoor space you have, a cozy seating area is a must. If you have a large patio or deck, consider creating multiple seating areas to give your guests plenty of options. You can set up a conversation area with comfortable chairs, a coffee table, and some throw pillows, or create a dining area with a table and chairs for al fresco meals.
If you have a smaller outdoor space, consider using folding chairs or benches that can be easily stored when not in use. You can also incorporate outdoor floor cushions or bean bag chairs for a casual, laid-back vibe.
Add Some Colorful Accents
Summer is all about bright colors and bold patterns, so don't be afraid to add some colorful accents to your outdoor space. You can incorporate colorful throw pillows, outdoor rugs, or even a brightly colored umbrella to add some pop to your decor.
If you're feeling crafty, consider making your own outdoor decor by painting some terra cotta pots or creating a DIY string light canopy. These simple projects can add a personal touch to your outdoor space and help make it feel more inviting.
Incorporate Natural Elements
One of the best things about spending time outdoors is being surrounded by nature. Incorporating natural elements into your outdoor decor can help create a peaceful, relaxing atmosphere for your guests.
Consider adding some potted plants or hanging baskets to your outdoor space for a touch of greenery. You can also incorporate natural materials like wood or stone into your decor by using them for seating, tables, or even a decorative accent wall.
Don't Forget the Lighting
Lighting is an important element of any outdoor space, especially if you plan on entertaining after dark. String lights are a popular option for outdoor lighting, as they provide a warm, cozy glow and can be easily strung up on trees, pergolas, or other structures.
You can also incorporate lanterns or candles for a more intimate, romantic feel. Just be sure to use flameless candles if you're worried about safety or have young children or pets around.
Create a Focal Point
A focal point can help tie your outdoor space together and give it a cohesive look. This could be a decorative water feature like a fountain or pond, a large outdoor sculpture, or even a statement piece of furniture like a colorful outdoor sofa.
Whatever you choose, make sure it's something that will draw the eye and add interest to your outdoor space. You can also use your focal point as a starting point for your decor, incorporating colors or patterns from the feature into other elements of your decor.
Conclusion
Summer entertaining is all about creating a welcoming, comfortable atmosphere for your guests. By incorporating these decor ideas into your outdoor space, you can create a beautiful, inviting environment that will make your guests feel right at home. Whether you're hosting a casual barbecue or a formal dinner party, these tips will help you make the most of your outdoor space and create lasting memories with your loved ones.