As parents, we all know how quickly our children grow up. One moment they are crawling on the floor, and before we know it, they are towering over us as teenagers. With each stage of growth, we need to adjust our parenting strategies, and the same applies to the furniture we choose for our children's bedrooms. We want furniture that grows with our kids, adapts to their changing needs and preferences, and lasts long enough to justify the investment. In this article, we will explore the various options available in the market for furniture that can grow with your kids, from toddler to teenager.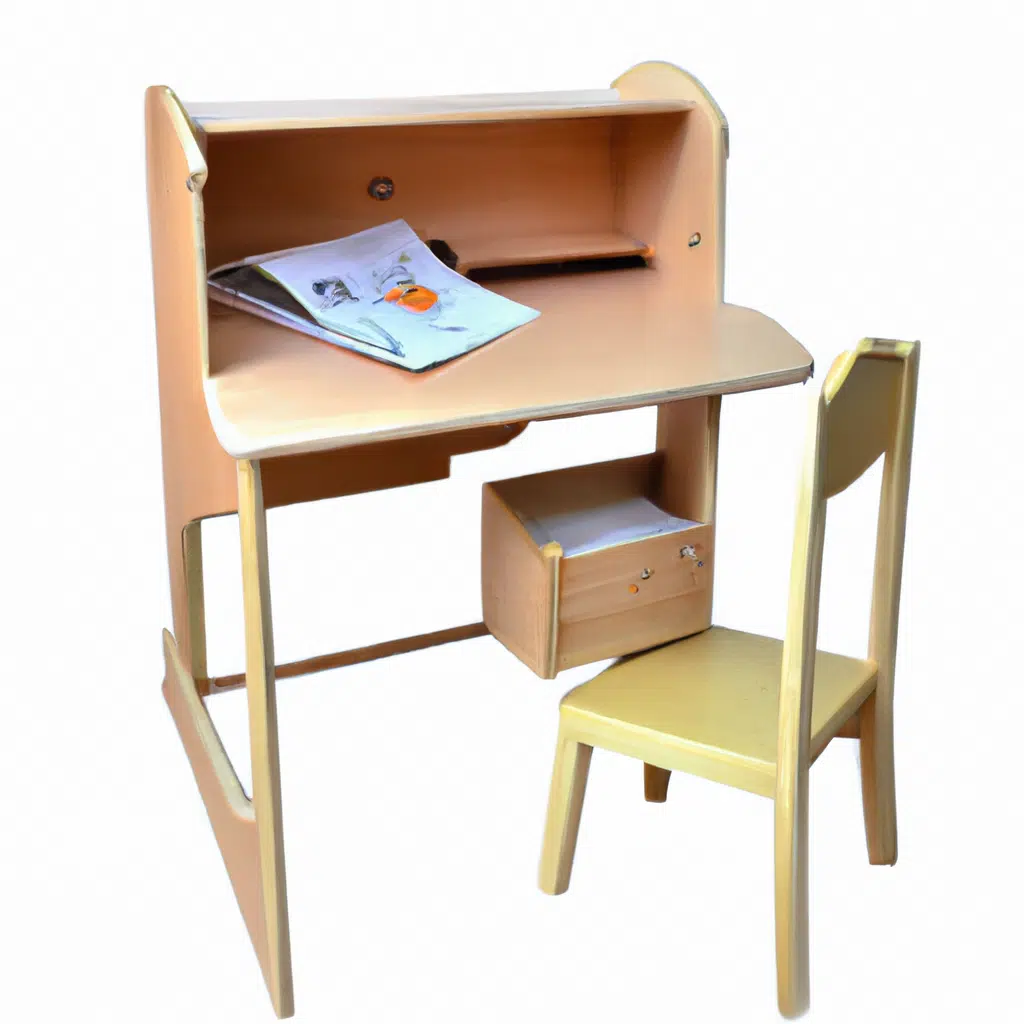 Toddler Stage (2-5 Years)
The toddler stage is an exciting and challenging time for parents. Toddlers are active, curious, and love to explore their surroundings, including their bedroom. Therefore, it is essential to choose furniture that is safe, durable, and stimulating for their development.
One of the best options for toddlers is a convertible crib that can transform into a toddler bed. These cribs have adjustable mattress heights and removable front railings to make it easier for toddlers to climb in and out of bed independently. They also come in a variety of styles and finishes to match your decor.
Another popular option is a Montessori floor bed, which is a low-to-the-ground bed that allows toddlers to move in and out of bed without assistance. This bed encourages independence, freedom of movement, and exploration, which are essential for their cognitive and physical development.
For storage, a toy chest or a bookcase with bins is an excellent choice for toddlers. These storage solutions are easy to access, promote organization skills, and can be used for a variety of purposes.
Childhood Stage (6-12 Years)
The childhood stage is when kids start to develop their personalities, interests, and hobbies. They also become more independent, social, and academic-oriented. Therefore, the furniture they need should reflect these changes.
One of the best options for this stage is a loft bed with a desk and storage underneath. This bed not only provides a comfortable sleeping space but also a functional work and play area. It is ideal for smaller rooms and promotes space-saving solutions.
Another popular option is a modular shelving system that can adapt to their changing storage needs. These shelving systems come in various configurations, sizes, and colors and can be arranged in multiple ways to fit any room layout.
For seating, a bean bag chair or a floor cushion is a comfortable and flexible option. They can be easily moved around, provide a cozy reading nook, and are available in different colors and patterns to match any decor.
Teenager Stage (13-18 Years)
The teenager stage is when kids become young adults, and their furniture needs to reflect their evolving tastes, interests, and lifestyles. They also need furniture that can accommodate their growing bodies and changing needs.
One of the best options for this stage is a platform bed with a built-in storage system. These beds have drawers, shelves, and cabinets underneath, providing ample storage for clothes, shoes, and other items. They also have a sleek and modern design that appeals to teenagers' aesthetics.
Another popular option is a modular sofa that can transform into a bed, recliner, or chaise lounge. This sofa is perfect for teenagers who love to entertain, watch movies, or lounge with friends. It is also available in various colors, materials, and configurations to fit any room size or layout.
For study and work, a desk with a hutch or a bookcase is an essential piece of furniture. These storage solutions provide ample space for books, documents, and electronic devices and promote organization and productivity.
Conclusion
Choosing furniture that grows with your kids is a smart investment that saves you time, money, and hassle in the long run. By selecting convertible, modular, and multifunctional furniture, you can adapt to your children's changing needs and preferences and create a comfortable and inspiring environment for them to grow and thrive. When shopping for furniture, consider safety, durability, functionality, and design as your top priorities. With the right furniture, you can help your kids transition from toddlers to teenagers smoothly and stylishly.